SEE RESULTS WITHIN DAYS OF GETTING STARTED
THE NEW PATIENT GENERATOR Has All the Tools You Will Need To Build Your Practice to Astronomical levels Through Effective Online Marketing Campaigns. Your account will be geographically exclusive within 5 miles of your office so please check if your location is currently available as the first step in getting started!?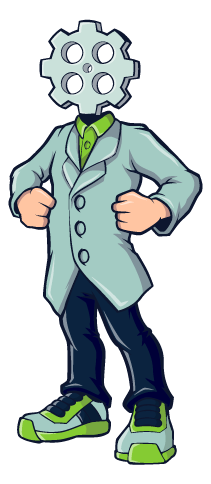 Content-Driven Marketing
We Have The Largest Collection of Converting Content In The Industry
All of our content and process is about producing a QUALITY patient. So do we consider a quality patient? It's one that starts care with you, stays and follows your recommendations, and refers their friends and family.
Ankle Pain

Back Pain or Sciatica

Birth Control

Colds / Flus

Dentures

Ear and Throat

Fibromylagia

Food Allergies
Headaches / Migraines

Hormones

Knee Pain

Neck Pain

Neuropathy

Pain

Pediatrics

Posture
Spinal Decompression

Seasonal

Sexual Challenges

Shoulder Pain

Thyroid

Upper Back Pain

Weight Loss

Wrinkles / Skin
The Secret Sauce – Credibility!
Over the years we have been building a following on our natural health community page called Family health Advocacy. So far, here is the size of our community: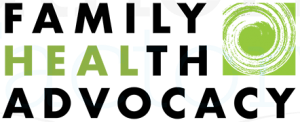 By including you within our community and having the ability to run your advertising from this page, you instantly absorb years of social proof that we've acquired and get to directly apply that to your marketing initiatives. Advertising your practice most often falls onto a cold audience. You haven't much an opportunity to establish trust. We help you make a connection with people in your community and use the social proof of Family Health Advocacy to assist with that. If you've tried to market your practice online and haven't had much luck then a lack of trust from your audience could have been a major barrier.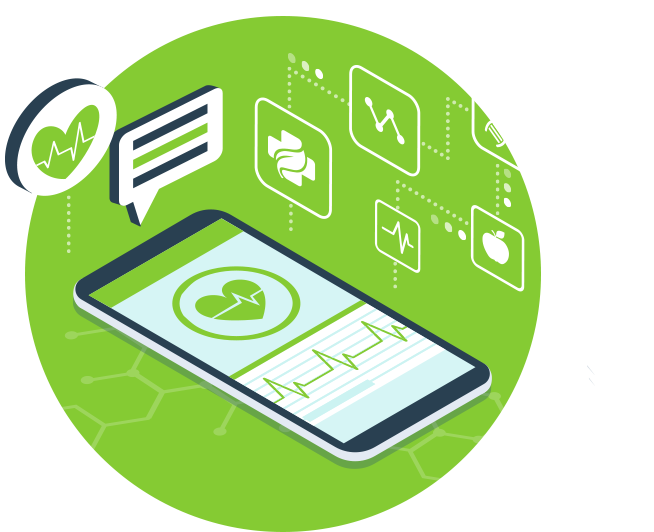 With the basic New Patient Generator Service we will get the ball rolling for you and completely manage your Facebook Advertising. This comes with our Lead Monthly Guarantee.  And we will not charge you MORE based on the number of leads you receive. We will help you create MAGNETIC videos and image based advertisements PROVEN to attract loads of new patients for your practice.  Schedule a FREE Discovery call with us to find out more.
Track Your Leads and Manage Your Account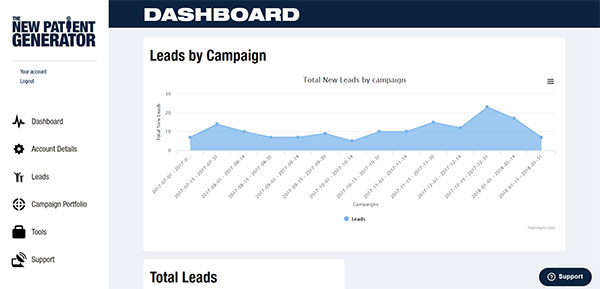 The Facebook Ads will either be run from your practice Facebook page OR our Family Health Advocacy Facebook Page. Each will have their own purpose. Obviously you can follow along with the progress of the ads within your Facebook Business Manager however not from Family Health Advocacy. So that is why we created the New Patient Generator Dashboard and Client Portal.
Here you will upload your videos, manage your lead contacts, notify us which campaign topics you want to include or not, and even suggest new topics to be included. We run our campaigns on a bi-weekly basis which allows us to track your success easily and gives us an opportunity to implement an end date for the advertising call to action if need. Typically a sense of urgency is helpful for marketing.
Enhanced Functionality with NPG Power Tools
Text Automations & Communication – No mobile phone needed

Email Automations – You can control the safety nets or use our template

Google Review Booster – Boost your reviews with one simple mouse click

Lead Quality Gauge – Patient requests classed as either Warm or Hot Leads

Built In Calendar – Integrate a time confirmation for appointments

Patient Value Generator – Instantly calculate your return based on average patient collections